Clarity Breathwork is a practice of circular, connected breathing for healing and attaining higher states of consciousness. 
Breathing can help you release blocked emotions, past trauma, unconscious beliefs and negative thoughts. Jeri has facilitated hundreds of clients and has also found this modality be an incredibly powerful tool for accessing and releasing old injuries, pain and chronic conditions in the physical body.
Clarity Breathwork can connect you with a higher aspect of yourself, so you can let go of shame and blame, and move into forgiveness, self-acceptance, compassion, and love. Breathwork connects us to our True Self, healing our false sense of separation.
Please bring something comfortable to lie on, a water bottle, a blanket, and your journal. Space is limited to six people, so please RSVP soon!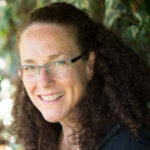 Instructor: Jeri Lawson
Jeri Lawson is an Energetic Healer and Clarity Breathwork Practitioner. She has had a full-time healing practice in Oakland, California since 1996.
---
Registration for this class will close at Noon the Friday before class. 
To register for this event, please click the BUY NOW button at the top left of this page.