Our Wellness Center wishes you a happy holiday!
Happy Holidays! As 2019 comes to a close, we want to share some changes that occurred in 2019.
After over 18 years in San Francisco, in our Bryant Street location, we said goodbye. In July, we started a new chapter at 870 Market Street in the Flood Building.
We also welcomed two new physical therapists to our practice.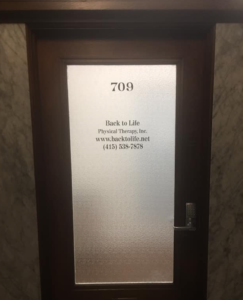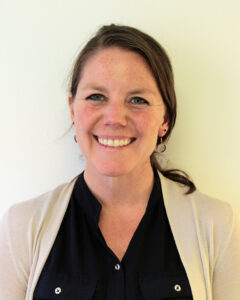 Natalie Russell, PT, DPT
Natalie Russell joined our practice in the Fall. She comes to us from Kaiser Permanente, where she recently completed a residency in orthopedics. Natalie has been a Yoga instructor for over 7 years and has a doctorate in Physical Therapy from UCSF she earned in 2018.
Liz Williams, PT, MSPT

Liz brings to the practice an integrated approach that combines manual therapy, mindfulness, and exercise to facilitate health & well-being. Liz has worked extensively in orthopedic and neurological rehabilitation since attaining her master's degree in Physical Therapy from UCSF/SFSU in 2005.
Did you know BTL Oakland offers more than PT? 
Meet the faces of other services offered at 409 49th Street!
P.ilaT.es
Physical Therapy & Pilates
Dr. Magda Boulay, DPT is the owner of P.ilaT.es- Physical Therapy & Pilates a small private practice. Dr. Boulay focuses on the most important aspects of rehabilitation and health and wellness: hands-on manual therapy and therapeutic exercise, with a focus on Pilates exercise and methodology. Patient education is also emphasized.
---
ATR
The Athletic Training Room
Athletic Training Room is staffed by athletic trainers (Keri Sotak, MS, ATC, CES & Joanne Kinyon, MA, ATC, CSCS) with many years of diverse sports medicine experience at all levels of competition. They have been trained to progress an injured individual from initial injury back to full participation using evidence-based practice to ensure that the best care is given to each individual. All active people are susceptible to injury and ATR staff is here to return you to the activities you love.
---
Sally Chang, L.Ac.
Acupuncture and Therapeutic Taiji
Sally Chang, L.Ac, is a Licensed Acupuncturist and Herbalist. Sally uses acupuncture and traditional Chinese medicine to restore and sustain your long term health and well-being. Sally explains "For patients, I may be a conduit to better health, but ultimate healing is the restoration of the body's innate ability to regulate and sustain itself."
BeneFitness
Personal Training
Roneet Beneishai certified personal trainer is the owner of BeneFitness and a Bay Area native. Formerly the Fitness Director at Gold's Gym, (now Fitness SF, Oakland) from 2002-2012, she is seasoned at working with fitness newbies, athletes, and everyone in-between. She uses a wide variety of fitness modalities and specializes in functional movements, HIIT, balance/core stability, and lean muscle development.
---
Ross Acupuncture
Acupuncture-Chinese Herbs-Bodywork
Jennifer E. Ross, MS, L.Ac., Dipl. Ac., utilizes her orthopedic acupuncture and herbal medicine training, and years of studying the body's natural healing process to provide a series of effective treatments designed to help heal your body's movement, function and balance. Jennifer treats a wide range of complaints – from common sports injuries to chronic pain to women's health.
---
Alisha Cahlan
Reiki | Yoga | Herbalism
Alisha Cahlan is a Latina healer based in Oakland, CA. She began treating her own need for physical healing after a collegiate sports injury that brought her straight to the yoga mat. Yoga provided the keys to explore mental and spiritual aspects of health, which were further cultivated by working professionally with Mother Nature (Madre). She utilizes yoga-based movement, herbalism and energetic modalities including reiki to help others and herself feel empowered and whole.
Temescal Creek Medicine
Andrea Franchett, MD & Michael Zimmerman, MD
Our neighbors also include the wonderful Temescal Creek Medicine doctors: Michael Zimmerman, MD and Andrea Franchett, MD. Temescal Creek Medicine offers personalized, community-based, affordable, primary care to adults and children. We are located at the corner of 49th and Shafter, in the heart of the Temescal neighborhood of Oakland. The location and atmosphere of the office reflect our strong desire to bring primary care back into the community.
---
Wishing you the best in health!

Sincerely,
The Back to Life Team