We are open for in-office and Telehealth visits!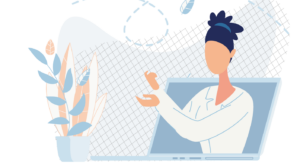 Amy Selinger, PT, DPT, OCS, and the Back to Life team, are back in the office and ready and looking forward to seeing you again!
We have expanded our hours and are taking every precaution to keep us all safe.
We ask that you please report any known exposure to Covid19 and that you self-quarantine for two weeks after exposure even if you are asymptomatic.
If you feel sick or even if you only have a fever, a cough, or congestion, please reschedule your appointment even if on the same day.
If you are able, please take your temperature at home before your appointment. We have a touchless thermometer for temperature checks and ask that you reschedule if you have a temperature of 100.0 degrees Fahrenheit or above.
Alameda and San Francisco Counties require that you wear a mask or other face covering.
We ask that you wash your hands or use hand sanitizer (which we have available) when you arrive.
As usual, we limit our appointments to one patient per hour and have ample room for you to wait in safety. We have well-ventilated rooms and we disinfect surfaces that are touched. We are doing everything we can to keep you safe.
We are happy to do contactless billing or keep a credit card on file.
We look forward to seeing you!
Click here to learn more about Back to Life Physical Therapy's response to COVID-19.